On June 27-29, a three-day School of Convergent Journalism was held in Odesa. The participants were 16 young journalists and students of journalism schools from all regions of the country.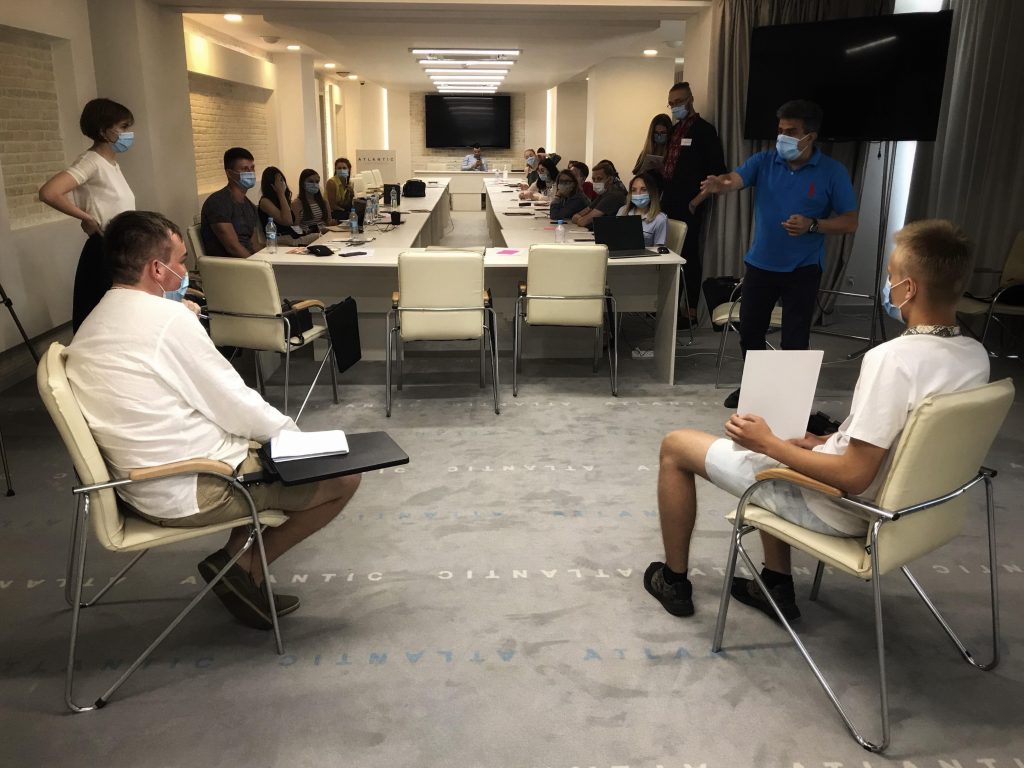 As part of the training program, the coaches conducted a series of training workshops and the course participants did practical exercises in universal journalism, media project management at the regional level, financial viability and content monetization, the work of a convergent newsroom, digital safety culture, fact-checking and combating disinformation / manipulations.
Instruction was provided by: RFE/RL host Olena Removska, NV Radio host Dmytro Tuzov, Vasyl Arovych of UA:PBC, media producer Olena Shakhova, Captain Growth founder Dmytro Bilash, Christopher Atwood of BBDO, SMM coordinator at Souspilnist Foundation Viktoriia Dubinets.
The newsrooms say at first that a journalist should be able to do everything. Later, it becomes clear that a journalist doing everything, does it well to a certain degree. If you need texts, videos, streams, and radio materials, these tasks should be divided between people working together as a team. A journalist can do everything only in an emergency situation. – Olena Removska, Radio Liberty host.

It is not only that Ukraine is being destabilized, half of the world is destabilized due to unverified information.  Manipulation technologies work and they will continue to be used vigorously with lots of money put into them. You and I will have a lot of work to do, –  Dmytro Tuzov, NV Radio host.

You should not be afraid of sharing your ideas, you should look for like-minded people. It is worth trying to find people with whom you can start working even for free or for a token fee. This would mean that you seriously intend to create something together, – Dmytro Bilash, founder of Captain Growth.
The practical exercises included newsroom group work. Each team created their own FB page filling it with diverse content during the two days and defending their project afterwards.
This project is made possible with the support of USAID Media Program in Ukraine implemented by Internews, and with the help of private donors.