On December 22, head of CareYou program at Souspilnist Foundation Andriy Sydorenko held an online webinar for journalists "How to Maintain Resilience".
The event was organized by Souspilnist Foundation for journalists, editors and other media community representatives, including journalism school students.
"Resilience is also called psychological flexibility, but it's all about a person's ability to cope with difficulties and in doing so – grow and develop. It's not about being indestructible, it's about an ability to resonate and cope with those natural challenges that come our way." – said Andriy Sydorenko.
The expert noted that victories are part of individual and collective immunity, and it is important to have the three elements within a journalistic team to maintain resilience at work, namely recognition, feedback and celebration.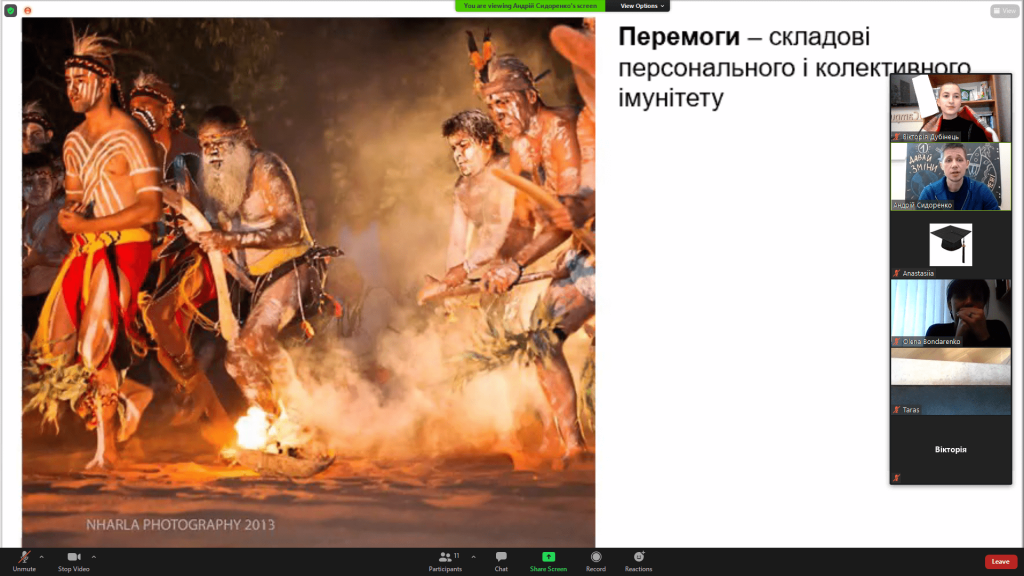 "Celebration is one of the elements helping us shape ourselves and foster positive relationships within the community. It's a recognition of success, generating positive energy and giving motivation to proceed to the next task and objective. Lack of celebration, reward, or self-recognition fuels a sense of failure, tight and quick, that lingers on as you move from one task to another. Such feelings tend to increase over time," said Sydorenko.
To fully understand the importance of recognition and feedback for the team, the expert explained that recognition is timely attention being paid to the behavior, efforts or results of an individual or team supporting the organization's goals and values ​and clearly exceeding expectations. Feedback increases the understanding of the team members' actions and moods, allowing you to respond appropriately to both positive and negative situations – just like a guiding mechanism helping you go as planned.
During the webinar, Andriy Sydorenko also guided the participants with the tools on how to incorporate celebration, recognition and feedback into the team's work.
Follow us on Facebook and our website  to take part in the events related to mental health.
This event is made possible with the support of USAID-funded Media Program in Ukraine, implemented by Internews and with the help of private patrons.