2020 showed that, in order to be successful, it does not suffice to take into account potential risks or consider alternatives when planning for the year ahead – it is important to have the flexibility to respond quickly to new challenges and, if necessary, use totally new modes of working.
The coronavirus pandemic has affected all walks of life forcing a new look at what is genuinely important, including, and even more so, in education. Last year, distance learning took center stage. Following the introduction of quarantine in March, Ukrainian schoolchildren and college students moved to virtual classrooms, the social media were teeming with ads for free webinars, courses, and school sessions, and Zoom quickly became an integral part of the educational process, increasing its profits by hundreds of percent.
Eventually, the question arose of how social distancing affects individual mental health and how effective online learning is in the long run; new formats, including blended learning, were beginning  to be introduced into educational processes.
How the educational projects transformed at Souspilnist Foundation in 2020.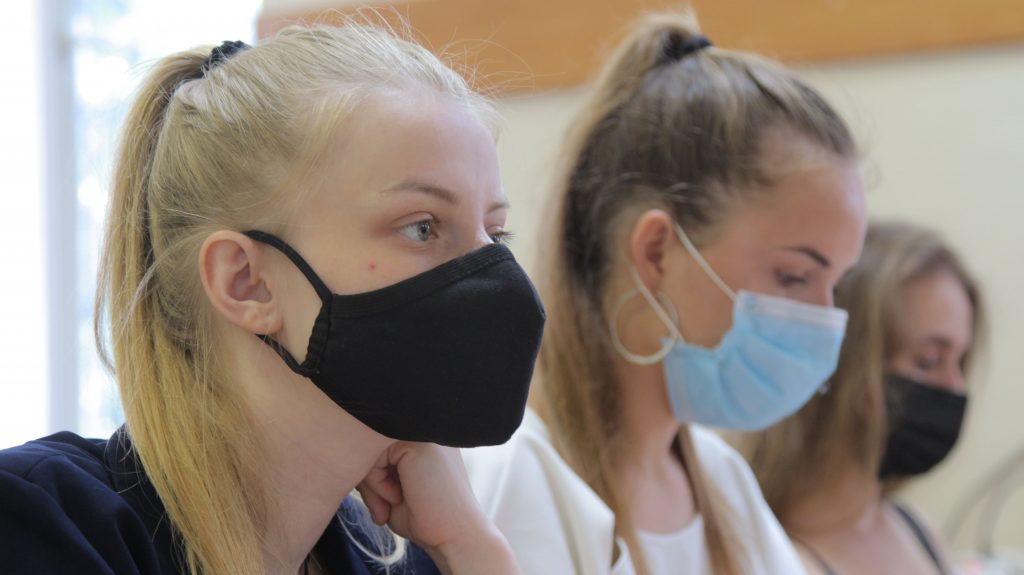 January-February 2020. The first COVID-19 cases being reported.
The year began with the opening of another in the series of the School of Strategic Communications and Anti-Fakes sessions – a one-day intensive training session for media workers, held in the cozy Gram Bar. We had no idea at the time that soon we would not be able to have coffee together, discuss what we heard from the coaches, debate, or take the traditional picture together.
The next 10 months were a challenge.
March-April 2020. The lockdown's start.
Everyone was trying to figure out what to do next. Some projects were either rewritten or closed, most were postponed. It seemed then that quarantine would last a month or two. We were constantly exploring online possibilities to carry on with our work under whatever circumstances; we held an online session of the School of Strategic Communications and Anti-Fakes.
We were not totally satisfied with the new format. There was an understanding that we needed to seek hybrid formats in case of easing the quarantine measures and work on improving the online format in case of a tight lockdown.
And while we came up with an acceptable solution regarding the one-day intensive training session, the challenge was to hold a regular Media Mobility Hub session requiring a physical presence at the selected newsrooms.
We decided to conduct online meetings with practices for the future interns until quarantine restrictions were eased, which enabled us to not lose contact with the recruited interns and provide them with new knowledge.
May-June 2020. Offline challenges.
Holding the first offline event – the interregional School of Convergent Journalism in Odessa – proved a real challenge. First, we needed to take the safety measures as recommended by the WHO and the Ministry of Health of Ukraine, continuously monitoring and double checking on them during preparation. The main question was how to make people conscious of them and not endanger themselves or others. Souspilnist Foundation's team decided to set an example.
This School was a real stress test for the organizers that was successfully passed implementing a model for how to hold events during quarantine, including both live communication and the coaches' online sessions.
July-October 2020. Modes of hybrid learning.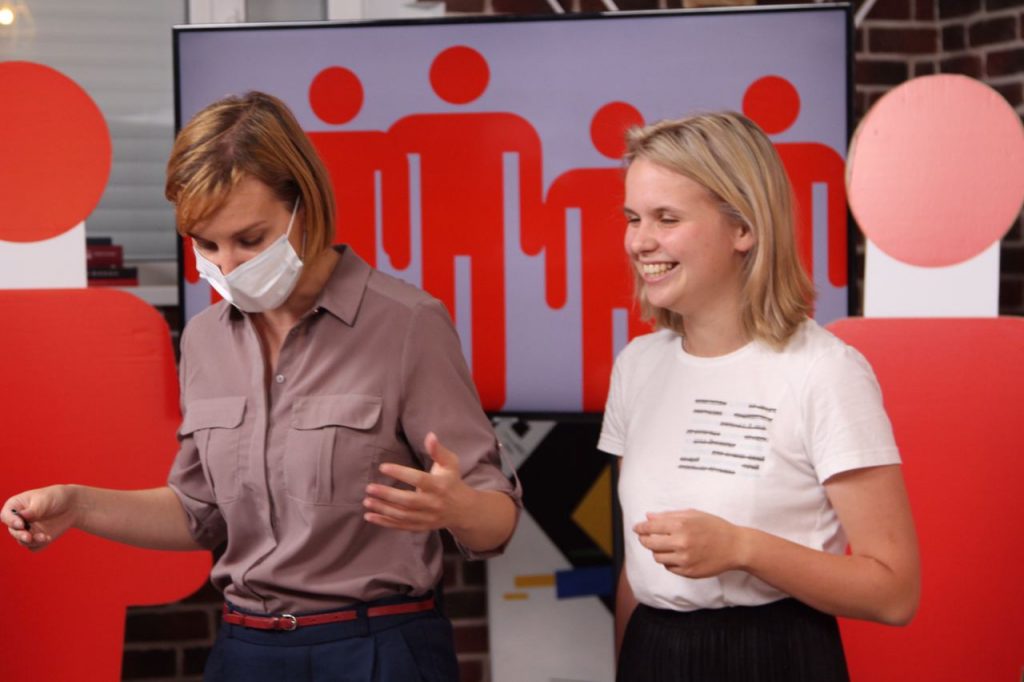 Easing the quarantine measures and using the established models and formats of educational activities made it possible to conduct a series of school sessions in the summer and early fall. Each time we tried not to lose the main thing, i.e. the elements of live communication and an exchange of experiences – while applying the safest hybrid forms of learning and practicing.
November-December 2020. What is next?
A new surge in mortality rates in Ukraine brought new challenges for educational activities. It finally became clear that online learning has its advantages if conducted competently and with good preparation. Working with listeners is another kind of work due to a lack of live communication, shifting the emphasis and requiring that more materials be used to work with, more examples, and interactive forms.
So how are we going to do learning in 2021?
Following the transformation taking place over the past year – from a critical attitude toward online education to realizing the benefits of this process – we clearly understand that the pandemic will end sooner or later, but learning will never go back to its 2019 state.
New technologies in education that used to be a supporting model only will become an integral part of the educational process in post-quarantine times. In the near future, the hybrid models, combining the benefits of live communication and containing elements of online education, will have an edge.
Due to an increase in digital literacy over this period, online platforms will continue to be in demand in education. People will pay for the services, appreciating their benefits.
Complaining about a lower quality of online education does have some grounds, but after the pandemic is over, the question of quality services will turn into a matter of convenience – for whom, how and when it will be comfortable to take up this or that online learning course.
The search for the new forms is therefore a 2021 challenge. To be continued – online or offline.
Olena Shakhova,
Head of educational programs at Souspilnist Foundation