On September 20 at noon, Souspilnist Foundation will host an online discussion, "Media and democratic standards in wartime," with the support of Internews Ukraine, Detector Media, and the Independent Media Council.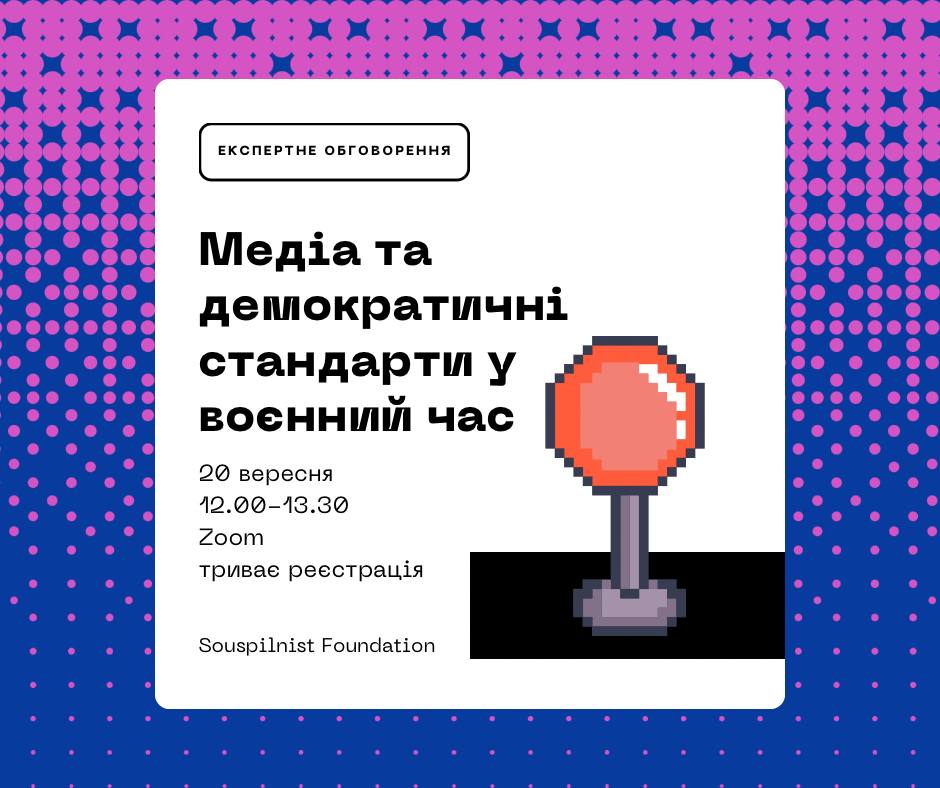 The event aims to provide expert analysis of challenges facing the media in wartime, seek optimal solutions to preserve democratic standards, and discuss problematic issues in journalists' practical work and possible tools to stand up for their professional rights during the war.
Journalists, media lawyers, representatives of media organizations, and scholars will participate in the discussion.
When: September 20, from noon to 1.30 p.m.
Where: on Zoom.
Register here by 10 a.m. on September 20, 2022.