Among the invited participants are military correspondents, editors, media managers, representatives of media organizations, and scholars.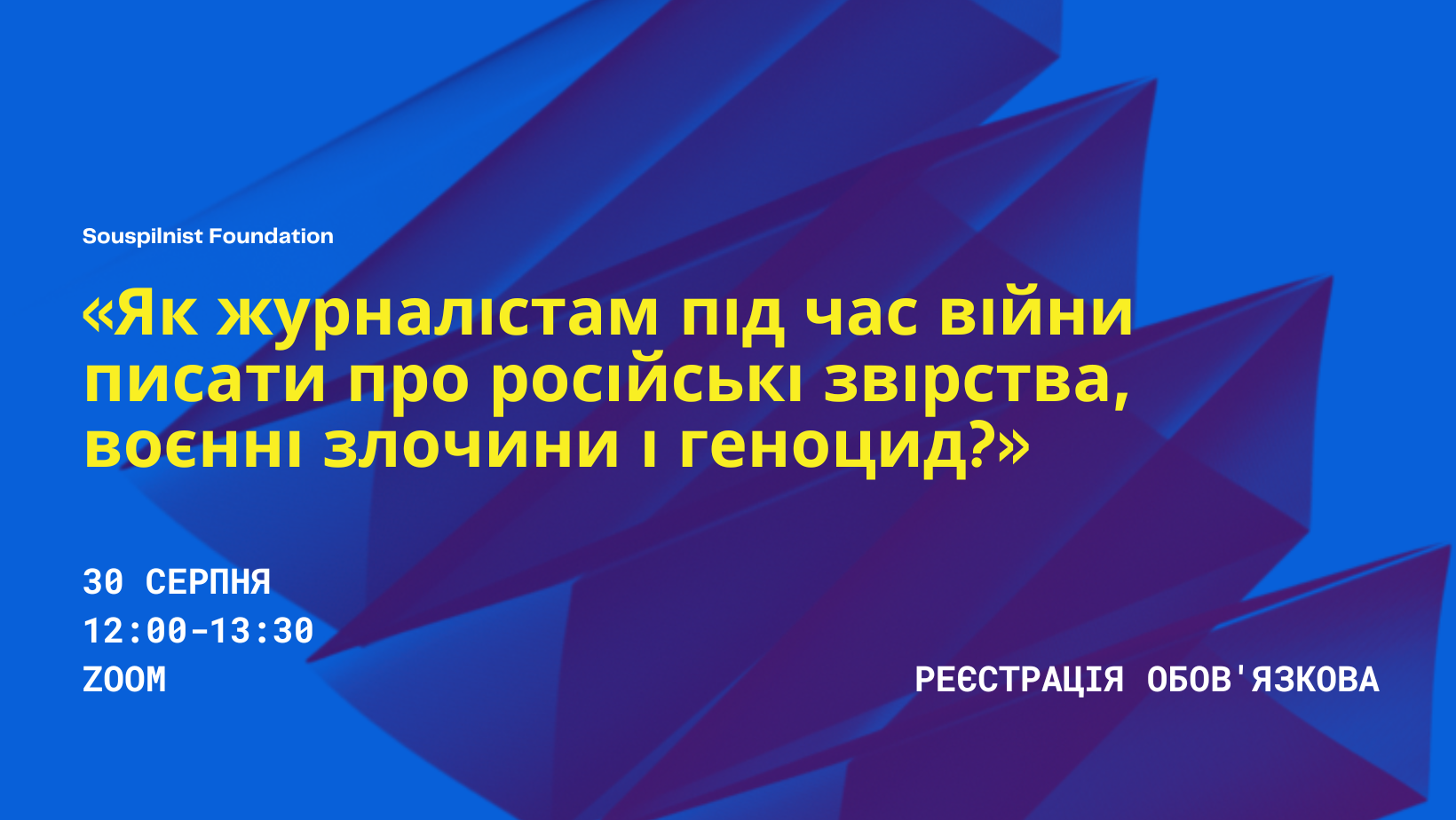 At noon on August 30, Souspilnist Foundation, with the support of Internews Ukraine, Detector Media, and the Independent Media Council, will conduct an online expert discussion, "How journalists should write about russian atrocities, war crimes, and genocide during wartime?"
The event aims to discuss the challenges facing the media during the russian-Ukrainian war at the international, national, and regional level, including covering sensitive topics such as russian atrocities, war crimes, and genocide, and discussing novel crisis response tools and content solutions.
Register on Zoom by 10 a.m. on August 30 here.